Evidence to the APPG
13/07/2022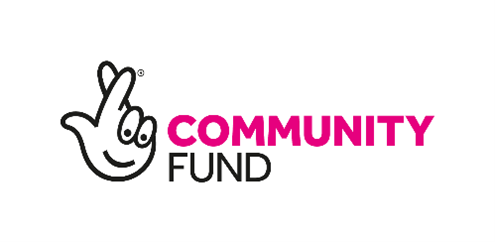 One project development in June is that Dave Nicholson has formed a small consortium and is providing evidence to the APPG (All Parliamentary Group) regarding ending the need for food bank. The roll of Awards For All in supporting the collection of evidence has been made and Dave is hoping that he will be going to Parliament in the Autumn to present the evidence directly to the MP's on the APPG.
An extract of the summary is below. For a full copy of the evidence submitted please e-mail dave.tynan@nornir.co.uk
Extract of evidence:
EVIDENCE TO THE APPG ON ENDING THE NEED FOR FOOD BANKS INQUIRY
CASH OR FOOD? EXPLORING EFFECTIVE RESPONSES TO DESTITUTION
PAYBACK PATHWAYS TO COOPERATIVE FOOD PRODUCTION: ENDING THE NEED FOR FOOD BANKS
SUMMARY
We are giving the following evidence on behalf of a consortium of church-based food banks and alternative food-based providers in Hull*, together with similar consortia supported by Nornir social enterprise in other parts of the country. www.nornir.co.uk. Nornir's work is part funded by the National Lottery Awards for All programme and both initiatives are supported by the HeartEdge National Development Team's Commerce lead https://www.heartedge.org Both the Hull and Nornir initiatives are at varying stages of
transitioning food banks and other alternative food-based providers into food buying groups and cooperatives providing non surplus as well as surplus food for their service users and members.
collectively growing their own fresh seasonal fruit and veg for their service users and members.
collectively growing additional commercial cash crops and other commercial value-added food products to generate an income for a cash grant system for participating food banks and other alternative food based providers to bulk buy their own supplies of non-surplus food and supplement the dwindling supplies of surplus food available to them.
staffing the food-growing initiatives with offenders subject to Community Payback unpaid work requirements and providing them with structured progression routes into paid employment and self employment in the wider food sector on successful completion of their unpaid work requirements.
It is our contention that this evolving model of food-based provision and low cost community food retail, supported by community cash-based grants, generated and distributed by the participating food buying groups and cooperatives, potentially provides a model for ending the need for food banks and emergency food aid for anyone who is a member, either individually or collectively of the food buying clubs and cooperatives concerned.
Dave Nicholson of HeartEdge and Nornir david.nicholson@smitf.org and Andy Dorton, Church of England Social Responsibility Officer for Hull andrew@dorton.karoo.co.uk would both be willing to give evidence at the inquiry's evidence sessions in September and October.
End: